WHAT WE DO
Automatic Power Factor Correction Panels comprising of Capacitor Duty Contactors, MCCB, detuned reactors (Harmonic Filters).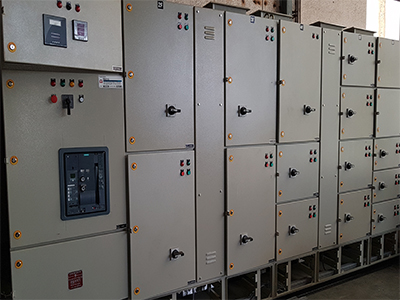 Since APFC panel generates Heat, So panel desings according to required air circulation space, required exhaust fans and louvers.
Based on nature of load we offers capacitor or thyristor based power factor correction panels.
Our panels designed with all required protections , Indications, Electrical & Mechanical Interlocking.
We can offer different designs according to Bus bar material Copper/Aluminium, Bus bar placement at Top, middle Or Bottorm of the panel, cable termination etc.
Our panels provide reliable and effective services for a long time to come and offer high controllability and distribution of power.
Made from fine quality raw materials.