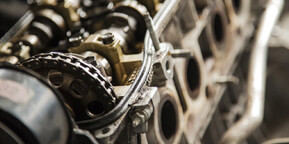 WHAT WE DO
Major Turnkey Projects done with Mechnical Equipments Like Bucket
Elevator,Screw Conveyor,Belt Conveyor,Batch Mixture etc...
Astral Glass Pvt. Ltd (Igatpury Dist.:-Nashik)
This company was engaged in a manufacture of high quality of Perfume bottles of various size & capacity.
Precise was engaged for design of Automatic batch plant which supply of PLC based control panel for operating a batching plant in fully Auto Mode.
Also Precise supplied PLC based Furnace control panel for accurate monitoring of various furnace functions like Temperature, Pressure and Level. Paperless recorder was provided in the panel for storing & display of data as and when require.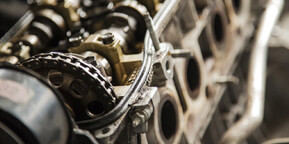 Shashwat International Ltd. (Bhuj)
This company was engaged in a manufacture of various types of Refractories used in steel furnaces and kilns for backing.
Precise supplied fully automatic PLC based weighing and batching system for 48 nos. raw material Silos.
Ten numbers weighing hoppers suspended on Load cells we had supplied for
accurate weighment of each raw material and such control was through synchronized control panel.
All Weighed material were transported to mixtures through series of conveyors and all such controls & operations were through above mentioned control panel.
Length of the panel was 12 Meters. Also Printout of data was available when require.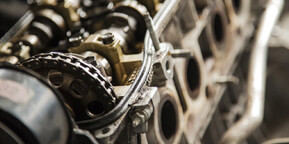 Crompton Greaves Limited – Kural (Padra – Jambusar Road ,Dist.: -Vadodara)
This company is engaged in the manufacturing of Glass shells for manufacture of tube lights. Precise Automation was engaged as consultant, designer & supplier of following Equipments:
Design of complete Automatic batching plant for Glass with PLC based Control Panel plus supply of critical Equipments like batch mixture etc.
Fully Automatic Furnace Control Panel to control various parameters of Furnace operations like Temperature, Pressure and Level.
Precise supplied Electrical Panels for other Equipments like Blowers, Compressor and Tube drawing Machine. Also supplied highly accurate and precise control system for maintaining Glass Shell Diameter & thickness.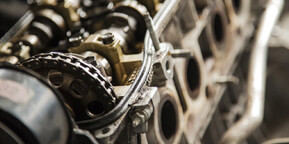 KIOO Limited (Dar-Es-Salam,Tanzania.)
This company is one of the biggest in African Continent manufacturing of Glass Bottles in white, Amber & Green colour.
Precise was engaged in the Design, Supply, Erection and Commissioning of fully Automatic Batching Plant to meet requirement of 300 Tones Glass Per Day. The Entire Plant was operated through PLC based control panel in fully Automatic Mode.
The Selection of batch feed too either furnace on demand. Also supplied raw material loading Equipments to Silos by bucket elevators and conveyors. Necessary Level Switches were provided
on each Silo to indicate HI and LO Levels.
Total 8 nos. Weighing Stations were incorporated for weighing each raw material and Pre determined Value. Also provided online Moisture Analyser to control the weight of the sand for accurate batch composition. The Batch Cycle achieved 7 minutes per batch of 1600 KG with Accuracy of +200 Grams.
This Improved the Plant efficiency (Melting to Packing) from 83% earlier achieved to 91% to 93% after commission of Automatic Batching Plant. Also supplied plant power distributions panels for the plant totalling about six panels of which main distribution panels with four numbers 4000 Amp. Breakers having total length of panel 18Mtrs.The bus bars for all the panels were of copper.